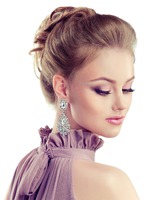 CLUB JUSTINE
Initially and since 2008 our parties favored meetings, mixing, switching in an atmosphere of submission, elegance and seduction. We were creating a chic atmosphere through great Champagne, fine wines, high gastronomy and sexy maids. Libertine pleasures were lived in a dungeon with sexy women, submissive or domineering, all this totally in the debauchery philosophy of Rabelais or the Marquis de Sade.
From this experience, the Club Justine decided to develop its offer by enlarging the concept.
From now on, the main activity of the Club is a travel agency with an escort service. the offer is wide open as you can choose the destination, the activities, the level of luxury desired, the escort girls, the Mistress or the sexy companion guide. Tell us what you want and we take care of everything !
Your trips are totally personalized to fully meet your desires, your expectations, your needs, your fantasies, your dreams. This is the reason why the prices displayed are an average estimate, each client being different, each travel and so estimate are obviously different.
Be also fully aware that unlike traditional escort agencies, we do not charge any commission on escort services and that their security concerns us a lot. That's why we require to follow a process with a
pre-screening, ask to become an Elite member and if vetted to always show your valid Justine Club card member when you date the ladies. All this is naturally managed professionally and with discretion as our goal is also to preserve your privacy.
The Club can also :
- provide an escort service but for not less than 2 days, weekend or not
- provide a dating service with pro-Dominas
- organise private parties for couples with a sexy maid service
- propose a list of worldwide partners